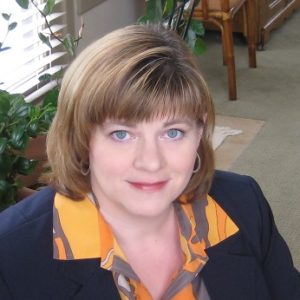 Nicole Toomey Davis is the President, CEO, and co-founder of Enclavix, LLC, an AI-based software company that creates online tools to accelerate innovation & entrepreneurship.  The company has received over $1.2 million in funding from the National Science Foundation through their SBIR program.  As a result, Enclavix has just launched the Machine Learning – powered VentureWrench.com, a free online library of curated startup resources to help entrepreneurs get quickly to success.  Ms. Davis is the creator of a new online course, "Designing the Perfect Investor – Raising Money for your Startup" and the author of a forthcoming book on the same topic.
Ms. Davis is a serial entrepreneur who is the former President, CEO, and co-founder of DoBox, Inc., the leading provider of residential gateway software and parental control solutions for the broadband gateway industry, designed to protect kids and families online. Ms. Davis launched DoBox in 1999, raised $2.6 million in investor funding and led the company to a successful acquisition by Netopia, Inc., later acquired by Motorola, in early 2002.
After selling DoBox, Ms. Davis was recruited to serve as the Director of the Centers of Excellence Program for the Governor's Office of Economic Development, where she served for six years, bringing her experience as an entrepreneur to help accelerate the commercialization of Utah's most promising University-based technologies.  During her tenure, the program provided millions of dollars in grant funding and mentoring to university licensees and spin-outs. She worked with hundreds of the most sophisticated technology startups in Utah during her six years of tenure at this program, evaluating over 280 university technologies and supervising investment in 112 technologies.
Ms. Davis has served on many community boards, including serving as an Officer of the MountainWest Capital Network (MWCN) and serving as a member of the Board of Trustees of the Utah Technology Council for six years. She has also served as a member of the Advisory Board for the Women Tech Council and as the co-chair of the Utah Technology Council's Emerging Executive Peer to Peer forum. Ms. Davis was a leader in the 2003 industry drive for adoption of the Utah Venture Capital Enhancement Act, which created Utah's Fund of Funds, designed to increase the available supply of Venture Capital for Utah companies. Earlier in her career, Ms. Davis served as a Trustee of StageRight TheaterCompany, a local producer of classic theater.  She enjoys working with new ventures and serving as an adviser and mentor to emerging companies.