With more than 90 attorneys, Durham Jones & Pinegar is a leading law firm in Utah and Nevada, offering a spectrum of services in various practice areas. These include Business & Finance, Commercial Litigation, Intellectual Property, Estate Planning, Real Estate, Bankruptcy, Employment, Family Law and more. The firm was named No.1 in Utah for its business and transactions law practice by Super Lawyers.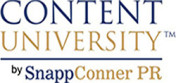 Based in Salt Lake City, SnappConner PR is the premier agency driving and advancing the role of communications as a core business strategy for today's organizations. We provide clients throughout the United States with programs that converge and align communications media including traditional PR, thought leadership, social media and content management to provide our clients with optimal business results. Content University(TM) is SnappConner PR's proprietary immersion program that prepares your company executives, employees and affiliates to become experts at telling, sharing and publishing the stories that grow your business.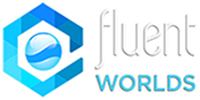 Fluentworlds: Transforming digital English learning through combined power of mobile
&
desktop
3-D
language training. Our innovative
3-D
language learning products leverage the power of presence and interaction in simulated "real world" levels, creating a transformative new model on desktop and on mobile for language learning that is more engaging, more interactive and more effective for learning than other digital language solutions.
Buying the right AV equipment from the right company makes all the difference. From design to integration with you current equipment and space to the purchase, we can help with all your AV needs. But we are more than just AV experts. Webb is also one of the top event production companies in the country. Whether your plans are big three-day conventions or smaller one-night galas we'll help make sure that the only thing bigger and better than your event is the impression you leave behind.
Corporate Alliance believes business is personal. It can be very time consuming to create meaningful relationships with people who've got your back. We exist to quickly accelerate your ability to build a network of individuals who will advocate for your success.

GoEngineer is a unique business partner and has been helping engineering, manufacturing, and product design companies innovate and stay competitive for over 30 years. GoEngineer provides best-in-class solutions from SOLIDWORKS, Stratasys, Altium, CAMWorks, and Product Lifecycle Management (PLM) with training, services, and technical support resources throughout the United States.
The Salt Lake Chamber is Utah's largest business association and Utah's Business Leader.  A statewide chamber of commerce with members in all 29 Utah counties, the Chamber represents more than 8,000 businesses and over 500,000 Utah jobs-nearly half the workforce of our state.  With roots that date back to 1887, the Chamber stands as the voice of business, supports its members' success and champions community prosperity.
The Governor's Office of Economic Development charter is based on Governor Herbert's commitment to economic development statewide.
The mandate for this office is to provide rich business resources for the creation, growth and recruitment of companies to Utah and to increase tourism and film production in the state.

BioUtah, the state's independent life science association, was created to elevate the stature and influence of Utah's life science community on the national and global stage. Launched in 2012, the organization serves Utah's medical device, biopharma, natural products and healthcare industries through networking, advocacy and education programs. BioUtah fosters collaboration within and between industry, government and education to provide growth opportunities through funding, talent acquisition/development and strategic partnerships.